Nor Cal Fire Lawyers have filed several lawsuits that seek to hold PG&E accountable for the Butte Camp Fire. The first-filed Butte Camp Fire Lawsuit is on behalf of victims of the Camp Fire who were injured and lost homes or businesses due to the fire. Our wildfire lawyers filed another lawsuit, the Butte Camp Fire Wrongful Death Lawsuit, on behalf of family members who lost loved ones in the 2018 Butte fire.
The lawsuits allege, among other things, that PG&E was negligent in failing to maintain its infrastructure and properly inspect and manage its power transmission lines, the failure of which ultimately caused the Camp Fire to ignite on Pulga Road near Paradise, California.
Specifically, the plaintiffs assert that PG&E has a long history of safety lapses that have caused injury and death to California residents and despite its abysmal track record and knowledge of significant safety issues posing immediate threats to California residents, the company failed to take proper precautions to prevent future disasters.
"Northern California families and communities deserve so much better than this," said Mike Danko, one of the lead attorneys representing Camp Fire victims against PG&E. "PG&E's continued and repeated disregard for safety, and its inability to adequately maintain its equipment cannot be tolerated. Camp Fire victims have suffered unnecessarily, and they deserve justice."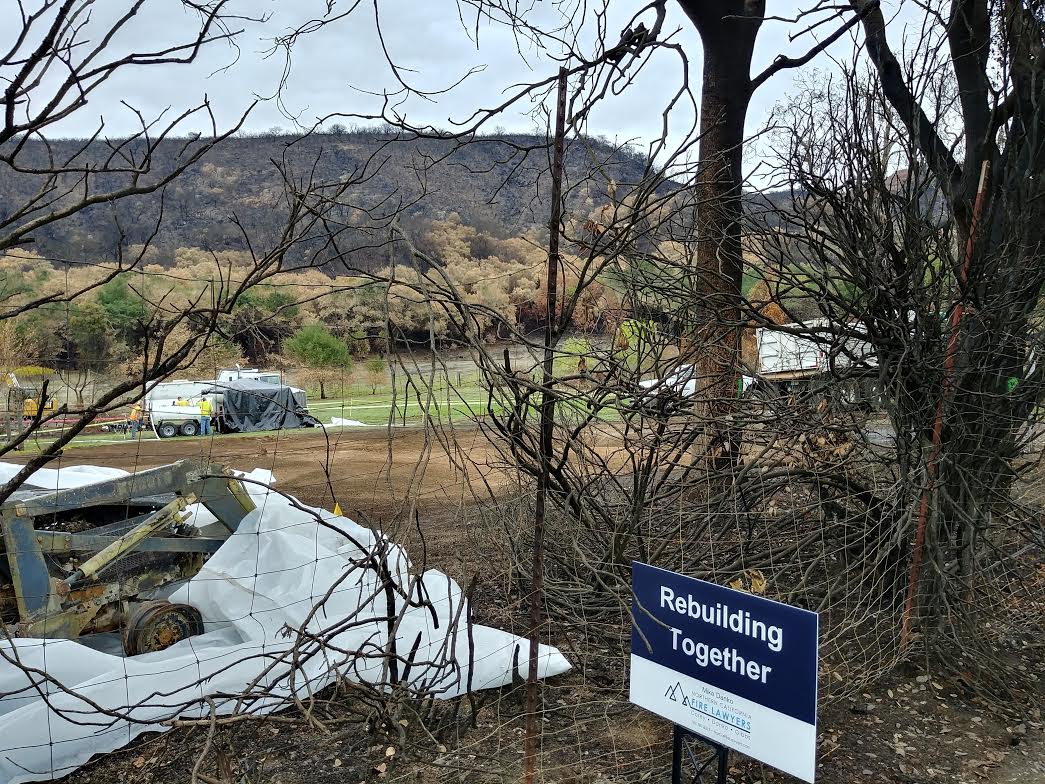 Our Bay Area legal group represents hundreds of Northern California residents whose lives were devastated by the destructive '18 Paradise Camp Fire & the '17 PG&E Wildfires. With every case we file against the utility, our goal is the same: to ensure our clients recoup the true value of everything they lost, and to compensate them for the steep emotional costs of this tragedy.
We are a coalition of three Bay Area law firms that have been representing clients throughout Northern California for over 20 years.
Unlike other firms, we work directly with our clients through every stage of the litigation — from intake through verdict or settlement.
We have successfully taken on PG&E in previous fire and explosion trials, including the San Bruno pipeline explosion and the Butte fire.
Our team of Butte Camp Fire Attorneys have been featured and our lawsuit against PG&E has been chronicled in major national and California news publications:
Suffered losses due to the '18 Butte Camp Fires?
Free consultation with a local wildfire lawyer
San Mateo Trial Lawyers Association
Mike Danko
Law360
Eric Gibbs (sole plaintiffs' lawyer recognized nationwide)
Finalist, Consumer Attorneys of California
Mike Danko
Finalist, Consumer Attorneys of California
Eric Gibbs
Finalist, Consumer Attorneys of California
Amanda Riddle
Martindale-Hubbell – highest class of attorneys for professional ethics and legal skills
Eric Gibbs

JOIN US FOR COMMUNITY MEETINGS
Gather with your neighbors, get help navigating insurance and your rebuild, and learn about developments in the PG&E wildfire litigation. Free. Meeting locations in Calistoga, Clearlake, Napa, Redwood Valley, Santa Rosa, Sonoma, and Ukiah.
Click below for details on community meetings in your area.
Serving as co-lead counsel, achieved confidential settlements for hundreds of victims of PG&E explosion and fire
Confidential settlements of claims arising from PG&E transformer explosion and fire in downtown San Francisco
Record jury verdict against PG&E involving fatal apartment complex fire on Spencer Street, Santa Rosa, California
Court-appointed co-liaison counsel for over 3,000 victims of the Butte Fire (cases pending)
WILL INSURANCE COVER MY REBUILD IN A DIFFERENT LOCATION?
HOW MUCH ARE MY LOST TREES REALLY WORTH?
WHAT'S INVERSE CONDEMNATION?
Check out our Resources for answers to these and other recovery questions.
Camp Fire Attorney Mike Danko interviewed with CNBC recently about the effects taking place months after the 2018 Camp Fire. Thousands of survivors are displaced from their homes and jobs to this day due to California's most destructive wildfire. According to Mike Danko, not only did survivors lose their homes, but most of them also lost their jobs and other sources of income. During the interview, Mike stated:
Affected by the '18 Camp Fires?
Free consultations with a Camp Fire lawyer